Leadership for Tough Times
Do you have "IT"?
Many organizations struggle to prepare their leaders for the crazy, fast moving, unstable world we live in.
Listen to Toni Chinoy talk about what she has learned about tough leaders over 28 years of working with senior leaders.
What are the fundamental sequential skills that MUST be developed if a leader is to survive and thrive the biggest challenges.

What are the symptoms that you may not be ready?

What should you be asking yourself?
This unique perspective on leadership, following the sequential path of any high performance sport or mastery of any high level expertise in any field, is very likely to change your beliefs about powerful leadership.
Learn how athletes, chess champions, and spiritual masters evolve to dominate their world.

Learn what you can do to put yourself on the path to mastery of your leadership capabilities.

Prepare for tough times by learning how the masters control their beliefs about what is happening and how to respond.

Understand how to manage fear, confusion and arrogance, your own and others.

Prepare yourself for the inevitable down side of life.
Call us if you are looking for a very down to earth and practical approach to leadership through tough times. (540-636-4890)
This speech is based on the Leadership Series, What to Do When it Rains, Book I and Book II. To learn more :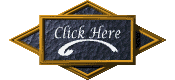 Toni Lynn Chinoy has over 30 years of speaking experience with large and small audiences.